School management system – All you need to know
---
In today's time, educational institutions all over the world require a solution that better manages their students, faculty, administrators, and other resources that are crucial in achieving an institution's vision and goals, The School On App's Free School Management system software is fully capable of handling the workload related to the school management activities, it streamlines major functionalities such as fee collection, academic timetable scheduling, results declaration, annual meets, and various other events.

SchoolOnApp provides an easy-to-use free school management software that allows schools to gain more control over their resources while enhancing communication between staffers everywhere with its advanced features.

sign up! it's Free
The importance of taking your school online using school management software
---
We understand that administrative and managerial activities in an educational institution can be time-consuming and tiring. While handling day-to-day tasks you have to take care of not only teachers but students too. The best way to ensure this happens is by using a school management system software that will assist you from online admissions to daily task management, rewarding students, and keeping top-notch track records for teachers.

register your institute
SchoolOnApp Features
---
SchoolOnApp provides fully customizable school management software that fulfills the demands of your school in a unique way, you can integrate the number of features available here and customize them as per your specific needs.

Watch quick demo video
We understand your concern and for that, we have made an ultimate DEMO video that will help you in understanding the structure and working of the school management software. The demo video will also provide the complete user experience of the product and help you in taking the right decision.
Register Now
SchoolOnApp's 40+ dedicated school management software modules

---
Still curious about how school management software will work? Find out what institutions love about us by clicking the learn more button below:

Learn More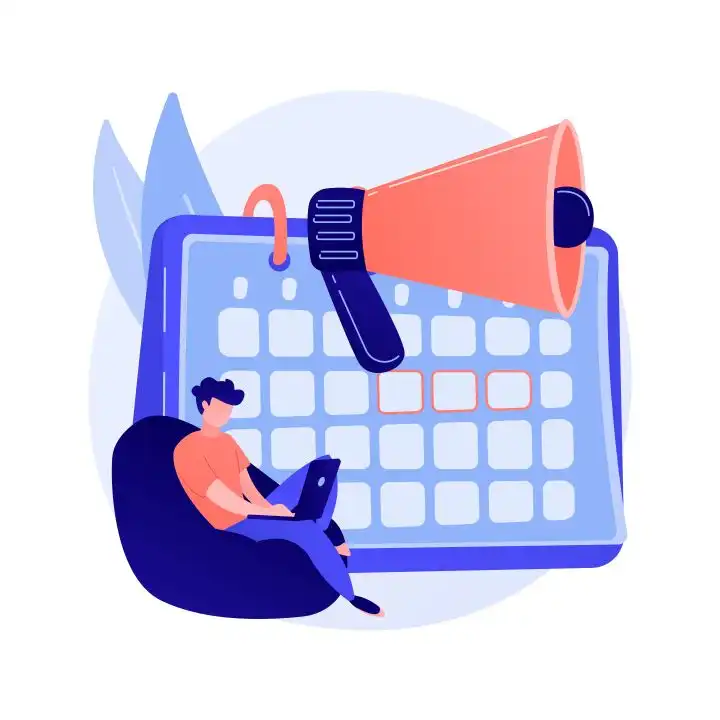 Mobile App based school management system – Administration under your fingertips

The school on App's mobile application is created while keeping in mind the ease of handling administration and institution management, further empowering easy accessibility for parents, teachers, and students. It has a series of features that include communication, lesson planning, timetables, examination management, leave management, and GPS tracking among others. The app also keeps track of course work with all necessary details like class schedules, homework, and academic reports which helps in guiding both students and faculty accordingly.

Know more about Mobile App
Step by step guide to setup your school management software

The ultimate easy to set up your school management software video guide is here, in this video we have covered each and every step to let you quickly get started and take your school administration to online.

Register Now
e-Brochure
Want To Know More About SchoolOnApp School Management Software, Our High Quality , Informative Brochure is Just A Click Away.

Download Now
Why SchoolOnApp
---
SchoolOnApp helps educational institutions make the most of the software and hardware technologies at their disposal. We aim to provide schools with turn key information systems that can be custom-tailored to meet the day-to-day challenges these schools face. Over time, we have built up a thorough understanding of what challenges have been keeping institutions from going digital, and how we can help them achieve their full potential in terms of efficiency and output.

Benefits of using School ERP Software


Easy to use Mobile App


Students Reports


Basic Academic


Flexible Pricing


Fees & Finances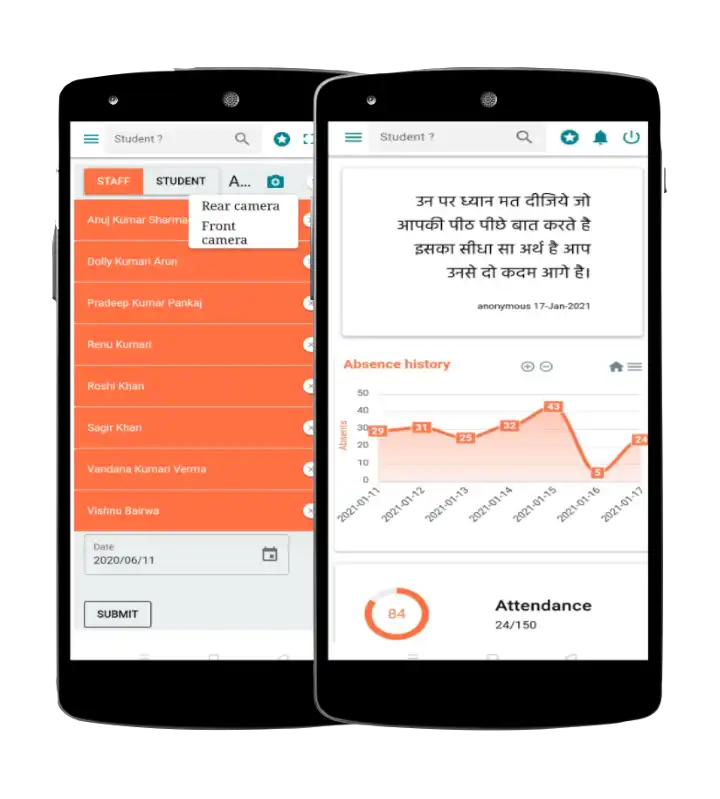 Communication


Unmatched Support


Secure & Reliable


Students & Parent Portal


Customizable

The best in class features for the school management system - SchoolOnApp
---
No per student pricing - Now you don't need to worry about per-student pricing like others. 100 or 10,000 students make no difference.
Maintain multiple accounts at no cost - Do you want to maintain your finance in a separate account? You can do it free of cost with SchoolOnApp only.
Easy Exit plan - We don't close your account even if you don't want to continue, so you don't need to worry about the previous year's data.
register your institute
Continuous improvement
Suggest any new/missing feature or improvement, it will be implemented for all of us.

SchoolOnApp Has Gained Trust Of
WHAT OUR FANTASTIC USERS SAY
Till now we don't have single negative review.
My school is in rural area and because of the user friendly platform all the parents and students are regularly using the app. And I know this because this app provides me analytics/traffic with time and date.

The best part is interacting with their team as they are always open to ideas, sincerely hear you out and implement whatever is best for the users.

SchoolOnApp is a free online Software which also provides an App for the students or parents that is also free for users.
User support services are excellent with full care for even a small or basic problem face by any user..
Updation and improvement in the software is regular and useful for current needs of the schools, students and parents..
This provides an ever advance level of school management system...
This serves more than expectations.
It's a very good and helpful app i must say..
I use it for my school.It helps me alot for getting academic information about students, many things like attendance of students, student's marks in test,classroom activity classwork, homework etc.are easy in managing.and the most important thing about it that we can contact with parents anytime anywhere by the help of this app..parents can also get information about her child through school by this app.
Frequently Asked Questions
We are delighted to announce that our regular version is lifetime free in which 90% of features can be used. We also offer three premium plans at minimal cost which are mentioned below :

Our most recommended plan is an Advance version with all features and one-to-one support, which is just 988/month.

In the premium version, we offer all features with a branding app & dedicated team support, which is just 1488/month.

The most advanced plan is the Super version which is 3488/month.

Data security is our first priority and to ensure our data is secure we use HTTPS protocol with up-to-date SSL certificates to make data transportation secure. We also use system-based firewalls to protect our data.
With an inbuilt automated backup system, our smart school management system software generates backup every day at the scheduled time and store it at our server.
Yes, the regular version of this software is already free and we promise it will be lifetime free.
Yes, we have both the customer and the community support available, with the free plan you will get the community support where our in-house team provides answers within 24 hours.

Unfortunately, we do not provide this service as of now, but you can have multiple logins for multi-branch and can use the same credentials to easily switch over.

We provide schools with a number of benefits, here are the few others loved about us.

Smooth school administrative management

Less to almost paper-free campus
Quick exhaustive reports

Improved decision making based on data analysis

Conduct fee follow-ups efficiently

Send fee reminders via SMS/WhatsApp in bulk

Online fee collection, get fee payment by credit cards or wallets to your account directly

Send one-click notification for absentees

Generate staff payroll based on leaves/absents automatically

And much more.
Let's Get In Touch!
---
Give us a call or send us an email and we will get back to you as soon as possible!
SchoolOnApp
Management simplified
contact@schoolonapp.com
342, SchoolOnApp, 3rd floor, Ganpati Plaza, MI road, Jaipur - 302001